A Warm Welcome from the Ao Po Grand Marina Team
Phuket's Superyacht Marina
Ao Po Grand Marina, at the gateway to spectacular Phang Nga Bay could not be more perfectly located. Best yet is the 24-hour access and zero tide restrictions.
Now a 300 berth marina with 10m wide walkways on the north and east docks, the marina accommodates superyachts of 100+ metres. Dockside has shore power to a max of 400 amps, clean water due to a high-tech reverse osmosis system and, nearby a deep water, high capacity fuel dock for your convenience.
The ramp allows for haul-outs up to 100 feet using the Roodberg 47 ton trailer-lift or the 80 ton, 100 foot Roodberg trailer-lift for larger, deeper draft vessels. The hardstand accommodates 80 boats.
Eateries, bars, fitness and pool are on site as are yacht service shops. Linger longer and consider the first-class accommodations Marina Living complex overlooking the yachts and Bay.
The Marina Team wants you to feel 'at home away from home' at our Marina. We are pleased to assist you in any way possible.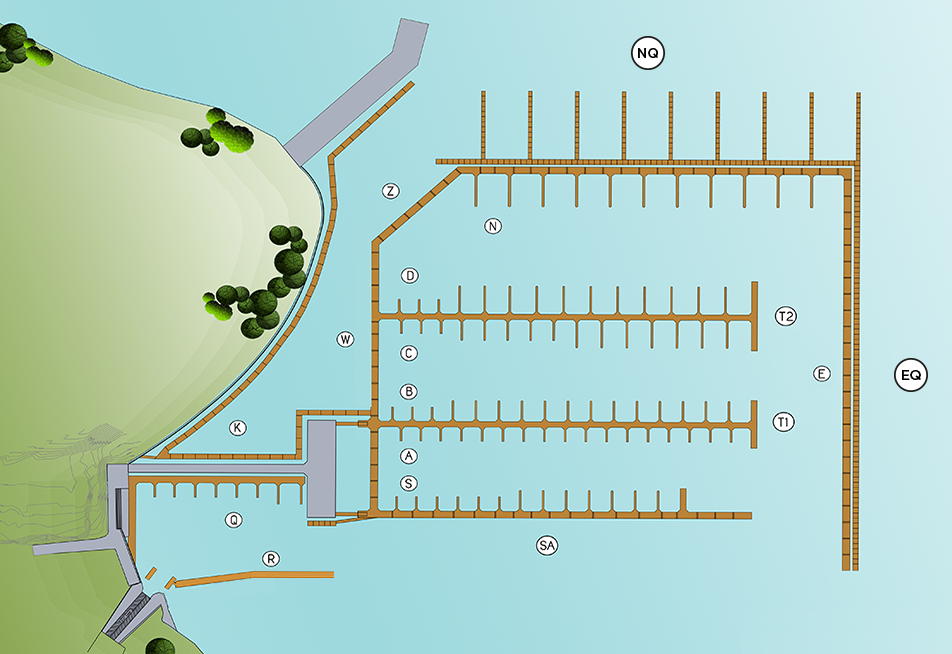 MARINA PLAN
300 berths (boat lengths 100+ metres)

minimum depth inside 3m, seaward side of outer docks 7m

VHF channel 69 (08:00-24:00 hrs)
TIDE TABLES 2023
Phuket - Koh Taphao Noi

Ao Po Grand Marina is 24 hours accessible with zero tide restrictions.

The minimum depth in the marina ranges from 3 m on the inside of the marina to 7m on the seaward side of the outer docks (Chart Datum, lowest low tide).

For your convenience we include the tide tables here (source: Hydrographic Department of the Royal Thai Navy).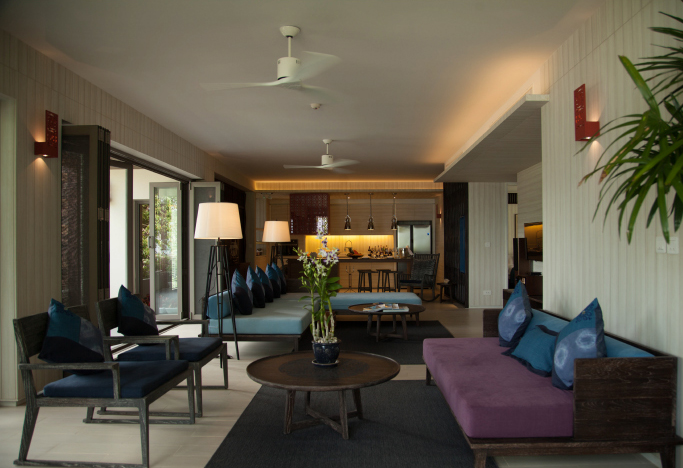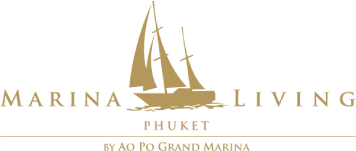 Where the heritage inspiration has integrated into the exclusive lifestyle.

With Ao Po Grand Marina, the most luxurious and modern marina in Phuket at your doorstep, along with Phang Nga Bay as your vista, this location offer an unparalleled opportunity to enjoy the tranquil scenery and gentle breeze from the first light of a stunning sunrise to the last light of sunset.

Please follow the following link for more information on "Marina Living" marinalivingaopo.com
The Latest Happenings from Ao Po Grand Marina
To view our Statement on Personal Data Collection please click here for English or alternatively here to view in Thai. Effective date: 1 June 2022
Cruising Comments
What our customers have to say about Ao Po Grand Marina
Situated at the southern end of Ao Phang-Nga there are no tidal restrictions entering or leaving this seven year old marina which offers a standard of luxury almost unsurpassed. It is home to many superyachts and the Sunsail charter fleet but with lots of room for cruisers. Good pontoons with electricity and water (not potable). There is plenty of turning space and the docking crews are first rate – a "pushing" dinghy will meet you at the entrance and there will be catchers on the pontoon. Call first on CH 69 as they will know better than the office where you are going to tie up. There is a huge haul out area and good local labour.
There is a beautiful pool with absolutely pristine modern loos and showers adjacent.
There is a bar/restaurant at the marina, a chandlery and a short walk away a local eaterie with a European/Thai place almost next door.

Anthony Swanston, SV Wild Fox

It is mandatory for all foreign yachts coming into Phuket, Thailand and outgoing from Phuket, Thailand to be equipped with an Automatic Identification System (AIS) or AIS Class B system or higher class appropriately.

AIS must be ACTIVE when coming into Thai water or leaving Thai water or moving to somewhere else.

Marine department allowed to turn off the AIS transmitter while the yachts stay in Marina or Hardstand.

For more information, please contact Marine Department, Phuket Branch.

Important Notice (Effective 1 January 2016)

Thank you to all the Ao Po Grand Marina Staff. We have enjoyed our stay with you. We have been in many marinas halfway around the world and you need to know your staff are the best! They are friendly, helpful and skilled working under a great manager. With appreciation and best wishes for the future success of your marina.

Ken and Jean

M/Y Whale Song would like to thank you and the staff at Ao Po Grand Marina for the help we received while finishing various projects during our stay. You certainly have done a lot more than any other marina management would offer. Your local knowledge saved us a lot of time and money with restocking our wine supply and knowing which fresh markets to visit and when. Perhaps your thoughtfulness in our time of need was the greatest of your services. We felt very lucky to have someone else thinking of our needs.

Tom and Nancy Zydler Captain and Mate of M/Y Whale Song

Since I moved my boat to the Marina I have had nothing to complain about' which must mean something! The dock staff are willing and helpful and most speak some English. Whatever your needs they will do their best to provide the service. The fuel dock is easily accessed in both the NE and SW monsoon seasons' which is a blessing if you a have a single engined boat. Nothing more to say except keep up the good work guys.

Stuart Smithson

I have stayed at Ao Po twice aboard my boat' and have nothing but praise for the manager' the staff and the marina.

I have found Derrick van Deventer' to be not only approachable and friendly' but highly professional in his duties as manager. His staff are probably the best trained' and competent' marina staff I have encountered in 10 years of living on my boat' and cruising in SE Asia. The staff are not only proficient in their duties' but are courteous' and have demonstrated on a day to day basis commendable initiative in assisting me during my stays in the Marina.

Gordon Millar

The location' the 24 hour access and the marina team are simply fantastic and it is a pleasure to manage our daily charters with such customer service level and smooth operations.

Thibault Salaun GM Twinpalms­ Cruises

Ao Po Grand Marina is my number one pick of all the marinas in Thailand. The location looks directly at magnificent Phang Nga, the fuel dock is ideally located, rubbish collection and security are world class. I have no hesitation in recommending Ao Po Grand Marina to all our managed boat owners simply because it has all-tide access and is located on the doorstep of the best cruising grounds in the Kingdom.

Bill O'Leary, retired GM of Amancruises and author of the Andaman Sea Pilot